CONTACT HAMMER DOWN FIREARMS
A GUN SHOP IN WHEAT RIDGE, CO
Hammer Down Firearms offers a wide variety of firearms, accessories and gunsmithing. We also provide gun storage and store consignment services.
Contact Hammer Down Firearms if you need help with anything firearm related!
HAMMER DOWN FIREARMS IS OPEN MONDAY THROUGH FRIDAY FROM 10AM – 6PM AND SATURDAY FROM 10AM – 3PM
TO CONTACT US COMPLETE THE FORM BELOW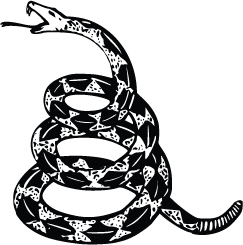 KEEPING AMERICA SAFE
Hammer Down Firearms is a full-service gun shop that buys, sells, trades, transfers, and consigns a broad range of pistols, revolvers, rifles, and shotguns. We also offer CCW Courses onsite by NRA Certified instructors. Have your eye on the perfect firearm in our expansive stock and want to make a few payments? We offer a Layaway Plan requiring only 25% down that allows 90 days to pay in full. Need some hard to find ammo or bulk ammo? We likely have it in stock.
Our American Founding Fathers believed in this country and so do we; Homeland Security starts with our citizens. The Constitution is what keeps America alive, our Second Amendment is what keeps it safe. We're doing our part to keep it that way, one gun at a time! Stop in today – we look forward to seeing you at Hammer Down in Wheat Ridge, a few blocks south of I-70 on Wadsworth.

This is a great gun shop with very knowledgeable owners and great customer service. I also appreciate the no mask policy which makes me feel more comfortable doing business here. There is usually a very good selection here with plenty of options for beginners to advanced. Make sure you check them out.
Robert Shewmake
To read all our Google Reviews, click here.

All conceal & carry classes are Saturday 10am – 2pm. Groups of 5 or more should contact us directly for private class scheduling. To view our class schedule please click here.
To sign up for a class please call (303) 424-1948 or click the button below.
Hammer Down Firearms is proud to offer a military discount on all purchases. Be sure to mention your service upon checkout.
JOIN THE NRA TODAY…AND CHOOSE A FREE GIFT!
Contributions, gifts or membership dues made or paid to the National Rifle Association of America are not refundable or transferable. $3.75 of the membership dues are designated for magazine subscription. Overseas addresses will be subject to additional postage charges. There will be an annual fee of $5 per year for Canada and $10 per year for all other countries.

I was looking for a specific handgun and I found it at Hammer Down Firearms! The guys there were great! very professional, very customer friendly, they assisted me in all I needed! And the firearm was listed at a great price! Thanks guys! I will do business here again!
Jessie Lopez
To read all our Google Reviews, click here.

Traveling extensively, have a court-ordered surrender, or need help with suicide prevention? For only $15 per month per gun, we'll keep your firearms safe.
INTRODUCING THE MOST COMPREHENSIVE AND AFFORDABLE LEGAL DEFENSE FOR SELF DEFENSE PROGRAM
There's nothing more important. Protecting your family and property. By joining the Legal Defense for Self Defense community of members, you can count on coverage, with meaningful options and benefits that make a real difference.